Nancy Juetten's Main Street Media Savvy Blog
Home | Image Gallery | Bye-Bye Boring Bio Blog Interview | Nancy Juetten on Video | Nancy Juetten's Main Street Media Savvy Blog | Short Radio Bio | Suggested Interview Questions | Overview | Image Gallery | Media Coverage | Contact |
Overview
Are You Tired of Being a Well-Kept Secret?‪
How to Get Known So You Can Do More of What You Love
and Get On with Your Life!
Recently there has been a mass exodus of people fleeing cubicle nation. In fact, there are already 27 million people who have broken free of their cubicles to make it on their own and many more that are ready to do just that. For those people, there is nothing more important than a winning bio that will have people not only saying yes, but wow!
DIY Publicity Expert Nancy Juetten (rhymes with button) is giving people the tools to write an inviting bio that will attract the perfect media, client or employment opportunity. She does this using her unique four cornerstones -- stunning results, sassy sound bites, succinct stories, and social information -- all of which will help people connect with their ideal decision maker fast.

Ready to Kick Your Boring Bio to the Curb? Here's How.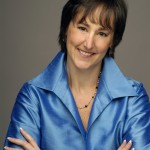 DIY Publicist Nancy Juetten and creator of the NEW Bye-Bye Boring Bio Action Guide shares the four things you MUST to to turn a boring bio into a business winner.
Always quick with a sound bite, Nancy shares:
A surefire way to wake up decision makers fast;

H

ow stunning results, succinct stories, sassy sound bites, and social information to help ideal clients connect combine to create a

delicious bio recipe

that makes others take notice;

Why going the DIY route with your head shot is the fast track to the round file;

How to be memorable and remarkable with a few chosen words to attract more perfect clients and more success with greater ease.
Nancy Juetten (rhymes with "button") is a passionate and engaging publicity trainer who shows business owners across America how to get seen, heard, and celebrated in their own backyards ... and beyond. She created the NEW Bye-Bye Boring Bio Action Guide to help job and publicity seekers wake up decision makers with fabulous bios that open doors fast so they can get on with their life's work now. Her essential advice: "It's your story. Tell it well."
She has contributed engaging DIY publicity tips to the ABC Radio Network, The Dr. Pat Show, Dresser After Dark, and the Chat with Women Show. She is a frequent "Media Savvy" guest on the Small Business Innovators radio show with Paul Casey. Her "Media Savvy" column for the Puget Sound Business Journal empowers business decision makers to earn the publicity they seek under their own power.

Visit www.byebyeboringbio.com to learn more

.
Contest Giveaways: Bye-Bye Boring Bio Action eGuides are available for give-away on-air!
Reviews of this Book are Fabulous:
Here is one stellar example:
Availability:
Seattle, nationwide by arrangement and via telephone.
Contact: (425) 641-5214 (WA)
Read an excerpt from "Bye-Bye Boring Bio Action Guide" at this link.
Learn Even More about Nancy:
http://www.mainstreetmediasavvy.com/about
Home | Image Gallery | Bye-Bye Boring Bio Blog Interview | Nancy Juetten on Video | Nancy Juetten's Main Street Media Savvy Blog | Short Radio Bio | Suggested Interview Questions | Overview | Image Gallery | Media Coverage | Contact |
Copyright 2020 Nancy Juetten's Main Street Media Savvy Blog. All rights reserved. - View Full Version of this Press Kit.
Powered by Wasabi Publicity, Inc. - Find Other Online Press Kits... Free Publicity