Ruth Furman
Home | Who We Are | 'Why PR?' Article | Writing Services/Editorial | | Public Website | Contact |
Who We Are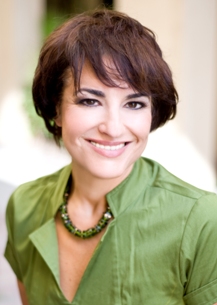 Ruth Furman, principal, Image Words
The entrepreneurial bug inspired Ruth Furman to leave a high-level corporate communications job in the Chicago area. Furman relocated to fabulous Las Vegas in 1999. Initially building business with a niche as "the agency's agency," Image Words now nurtures a diverse mix of clients in construction, convention services, commercial real estate, home improvement and home furnishings. As a virtual agency, she works closely with a cadre of professionals to support client needs.
A punctual, practical and prolific professional, Ruth Furman has 20 years' diverse experience in corporate communications, including public, media, investor and community relations. Her background also includes publication management and video communications.
A caffeine aficionado and devotee of all things purple, she has a degree in journalism from Indiana University and worked as a journalist prior for newspapers and magazines (South Bend Tribune, Do-It- Yourself Retailing and others) prior to launching her PR career.
Furman says her background as a journalist is helpful in her PR business and she still enjoys freelancing regularly for a variety of publications.
Furman is a member of the Public Relations Society of America, Las Vegas Chapter, Women in the Hardware Industry, Women in the Home Furnishings Industry, Las Vegas Chamber of Commerce and The Wasabi Club.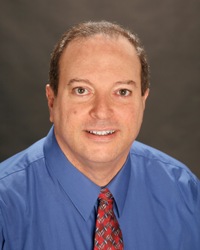 Michael Furman, consultant, Image Words
In the early '90s, Michael Furman left a career as a Wall Street commodities trader to start anew in Las Vegas. When he's not working his day job in the gaming/race & sports business, Michael Furman serves as a consultant, editor and chief financial officer for Image Words, handling the "business of the business." His management savvy, knowledge of the interworkings of large companies and innovative approach make Michael a superb asset to Image Words and its clients.
Resource Partners/freelance associates
Image Words nurtures relationships with dozens of freelancers with various specialties -- calling upon these talented scribes, designers, photographers and pitchers when needed for client projects.
Recent Articles Featuring Image Words
http://www.inbusinesslasvegas.com/2007/03/23/banking.html
The Importance of Saying Thank You
Home | Who We Are | 'Why PR?' Article | Writing Services/Editorial | | Public Website | Contact |
Copyright 2022 Ruth Furman. All rights reserved. - View Full Version of this Press Kit.
Powered by Wasabi Publicity, Inc. - Find Other Online Press Kits... Free Publicity