Engage Today
Home | Brendon Burchard | Engage Today Images | Media Coverage | About Greg Habstritt | Questions to Ask | News and Story Ideas | Articles | Contact |
Brendon Burchard
~ "Each of us is called to live by conscious choice and to contribute to others." ~

Highly-acclaimed leadership speaker, seminar leader, business coach and author of Life's Golden Ticket, Brendon Burchard is available for interviews and can speak to topics such as:
Why Entrepreneurs Should Partner with Big Companies

What everyone can do in the economy

How to Make a Bigger Difference in You Community
About Brendon Burchard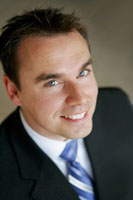 Brendon Burchard is the author Life's Golden Ticket and a highly-acclaimed leadership speaker, seminar leader, and business consultant.
Brendon was blessed to receive life's golden ticket—a second chance—after surviving a dramatic car accident in a developing country. Since then, he has dedicated his life to helping individuals, teams and organizations create and master change. His clients have included Accenture, Alcoa, JC Penney, eBay, Best Buy, Nordstrom, Levi's, Gateway, Walgreens, Federal Mogul, and thousands of executives and entrepreneurs in speeches and seminars across the country. His media appearances have included ABC World News, NPR stations, Oprah and Friends, and other popular programs. His life-changing speeches and events have been sponsored by Wachovia, Wal-Mart, Coca-Cola, Toyota, Morgan Stanley, Washington Trust Bank and other major companies.
Brendon's books, newsletters, products and appearances now inspire nearly 2 million people a month.
As one of the top leadership and motivational speakers in the world, Brendon's authentic, powerful and hilarious presentations have become legendary. He has shared the stage with the greats like Tony Robbins, Deepak Chopra, Marianne Williamson, John Gray, Mark Victor Hansen, Andy Andrews, Keith Ferrazzi, and Jack Canfield. In September of 2009 he will share the stage with the Dalai Lama and Sir Richard Branson to inspire others to have a new vision for creating simplicity and wealth.
Brendon's message — that each of us is called to live by conscious choice and to contribute to others — has changed thousands of lives around the globe.
Visit Brendon Burchard's website at: www.BrendonBurchard.com
Media Contact is Michelle Tennant, michelle@publicityresults.com, 828-749-3200.

Images for Download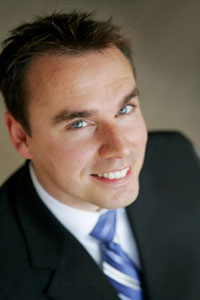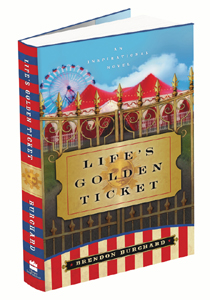 Home | Brendon Burchard | Engage Today Images | Media Coverage | About Greg Habstritt | Questions to Ask | News and Story Ideas | Articles | Contact |
Copyright 2020 Engage Today. All rights reserved. - View Full Version of this Press Kit.
Powered by Wasabi Publicity, Inc. - Find Other Online Press Kits... Free Publicity