Below are a sampling of Norman Love Confections images. Click on the photo name to download the high resolution version. For a low resolution image, right click on the image and save. For additional information on Norman Love Confections, send requests to Jennifer Thomas, jennifer@fsrventures.com, 239-573-0088.
Norman Love HR (high resolution)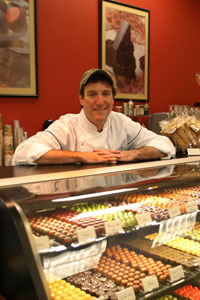 Featured is award-winning Chocolatier Norman Love, founder of Norman Love Confections, in his Ft Myers based Chocolate Salon.

Norman Love with product HR (high resolution)