Doug Varrieur
Home | About Doug Varrieur | Articles by Doug Varrieur | Doug Varrieur Images | Media Coverage | News and Story Ideas | Questions to Ask | Testimonials | Contact |
FAT TO SKINNY Success Stories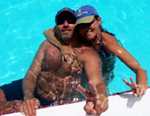 Gary Koehler
Weight Loss: 85 pounds in 8 months
Age: 49
Resides in: Southgate, KY
Excerpt from Gary's testimonial:
"My name is Gary Koehler, and for a long time I was knocking on death's door. The years had taken their toll, and I had become FAT and lazy due to low energy, and also depressed. At 6'3", I was weighing in at 275 pounds with no relief in sight until April 12, 2010. That was the day my life changed. I was strolling through Barnes & Noble bookstore with my lovely wife when I happened across this bright yellow book titled FAT TO SKINNY: Fast and Easy! I picked it up, read through some pages, and said to myself, "I can do this!" Prior to this day I had tried many times to lose weight and get healthy, always to end up frustrated and still FAT. I even tried to convince myself that that I didn't care, that I was happy being FAT, but deep inside I was still miserable.
With the support of Doug, his wife Sherri, and the encouragement from other forum members, I lost 85 pounds!
I'm no longer FAT, lazy, or depressed. I'm on FTS maintenance now and have maintained my weight very easily for almost 6 months. This is not a diet or a fad; it's a lifestyle change that I now live daily. The FTS eating plan is very enjoyable and easy to follow. Gaining weight is never an issue. If I find myself putting on a couple of pounds I simply adjust my sugar intake and BOOM, the weight drops right back off!"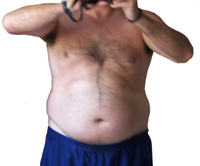 Gary Koehler before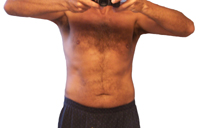 Gary Koehler after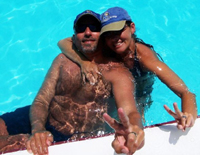 Scott Johnson

Weight Loss: 80 pounds
Resides in: Safety Harbor, FL

Excerpt from Scott's testimonial:
"I remember the day I was browsing in my local bookstore and saw FAT TO SKINNY on the shelf with this skinny guy on the cover holding up a pair of FAT pants. I'm so glad it caught my eye.
After seeing my weight go up and down (more up than down), I was ready for a good long-term solution. I started this different way of eating a few days later and actually found it very easy.
Twenty-six weeks later I had lost 50 pounds! While it is nice to feel great and be healthy again, one of the most wonderful results of this experience is I'm able to get back to something I really
love — running! The interesting part about this is, running is not what enabled me to lose the weight. It was losing the weight that enabled me to run. It's still hard for me to believe: not long ago I was sedentary and overweight, and now I'm planning to run a marathon!"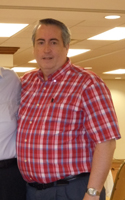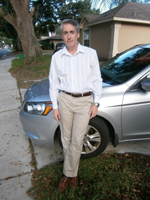 Henry "Tony" Bargelski

Weight Loss: almost 70 pounds (and reversed his Type 2 Diabetes)
Age: 59
Resides in: South of Olympia, WA
Excerpt from Tony's story:
"I've been living the FTS for just over a year and have lost almost 70 pounds. I was a type II diabetic. But thanks to FTS, my doctor took me off my blood sugar medication in March 2011.
He also cut my medications for hypertension and cholesterol in half. He told me that if I keep this up, next year I should be medication free!
I'm 59 years old and can now keep up with my 25 and 30 year old sons! I haven't felt this good in decades! And I'm not done yet! 46 more pounds and I will be at my goal weight."
Sherri Smith

Weight Loss: 221 pounds as of September 2011
Resides in: Orlando, FL

Excerpt from Sherri's testimonial:
"I have gone from a size 32 to a size 14 in 15 months. That is more than half my size! I still have a ways to go, but I have to tell you I am thrilled to be a size 14! I have made some amazing friends at FAT TO SKINNY, learned about eating correctly, and changed my life for the better."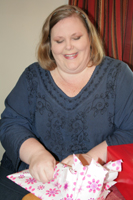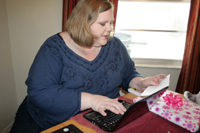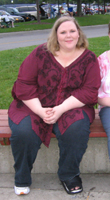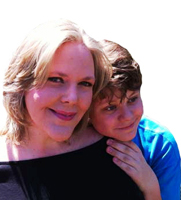 Sherri Smith after
(low res)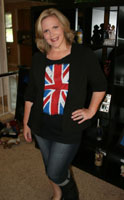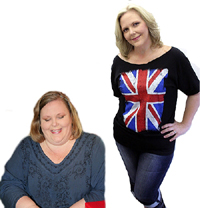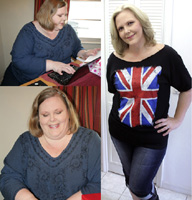 Donna Owens
Weight Loss:
79 pounds (and reversed her Type 2 Diabetes)

Resides in: Murphy, NC
Excerpt from Donna's testimonial:
"My name is Donna Owens, and here's my story. I had just been told by a doctor that I had type 2 diabetes and that I should eat a lot of lettuce, drink a lot of water, stay hungry all the time, and take these pills! I saw Doug on the 700 Club one morning being interviewed about his book FAT TO SKINNY, and I felt it was divine intervention. I was depressed, hopeless, unhealthy, and
morbidly obese. I read FAT TO SKINNY, joined the reader forum, and haven't looked back since. Before I began FTS my A1C (blood sugar reading) was 11, diabetic. Three months after starting FTS it had dropped to 6.4! My doctor couldn't believe it had dropped so far in such a short time. The next time I had my blood work done it was 5.8! I feel so much better than I have ever felt, I have more energy, and I have lost 79 pounds!"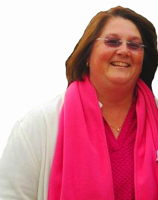 Donna Owens before (low res)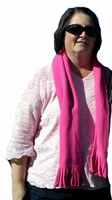 Jan Strickland

Weight Loss: 92 pounds as of September 2011 (and counting)
Resides in: Gainesville, GA

Excerpt from Jan's testimonial:
"I had struggled with weight problems and dieting most of my life. [FAT TO SKINNY] made me realize that I didn't need a diet, I needed a lifestyle change. Though I have never had any serious medical conditions, I feel that I got my hands on this book just in time! I have lost a total of [92] pounds so far, and my personal physician is thrilled with my progress!"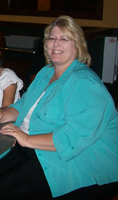 Jan Strickland before 01 at 376 pounds (low res)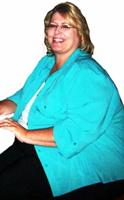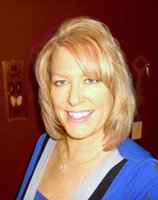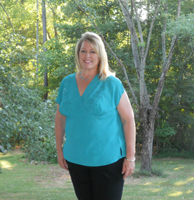 Izze Turlington

Weight Loss: 36 pounds

Excerpt from Izze's testimonial:
"To my astonishment, in 6 months I went from a size 16 to a size 8, losing 36 pounds and lots of inches! My husband and I laugh when he says, "Where did you go?" I am full of energy and vitality and happy for the first time in years."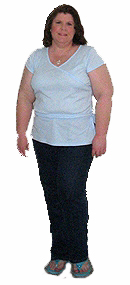 Izze Turlington before 01 (low res)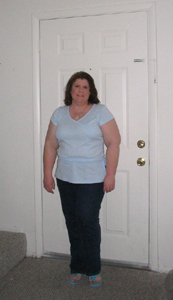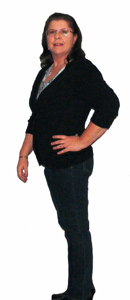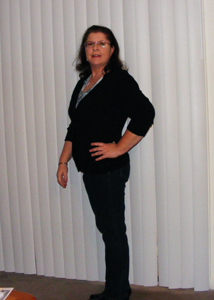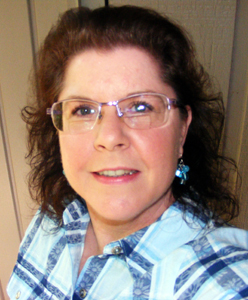 Patti Klauck

Weight Loss: 58.5 pounds

Excerpt from Patti's testimonial:

"I had been struggling for years: yo-yo dieting to take off weight, only to put it back on again. It has taken me 11 years to take off 58 pounds to reach my goal weight. The last 41 pounds of this weight loss (over a 7-month period) has been by eating the FAT TO SKINNY way. Not only have I lost the weight, but my medications for type 2 diabetes and high blood pressure have been greatly reduced. I have found this way of eating so easy, without those nagging cravings, and also without the feeling that I am missing out on anything."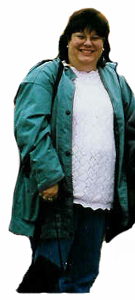 Patti Klauck before (low res)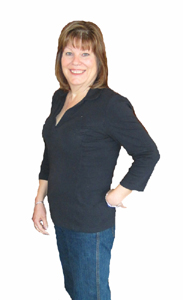 Doreen Barr

Weight Loss: 62 pounds

Excerpt from Doreen's testimonial:

"My name is Doreen, and if it wasn't for FAT TO SKINNY: Fast and Easy! by my wonderful friend Doug Varrieur I'd never be down 62 pounds in 10 months. It was the absolute easiest and most enjoyable year losing weight and gaining confidence and just plain being comfortable in my own skin. To be told I'm an inspiration simply gives me more happiness than anyone knows. I'm not on a diet. It's a lifestyle for me, now that I finally got it!"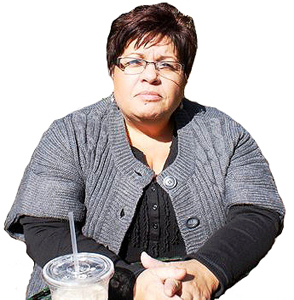 Doreen Barr before (low res)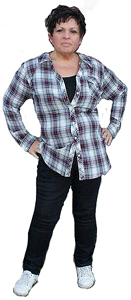 Doreen Barr after (low res)
Rena
Weight Loss: 53 pounds

Excerpt from Rena's testimonial:
"My husband bought the FAT TO SKINNY book and asked me to read it. I didn't want to because I was just trying to watch my portions. I read it reluctantly and decided to try the program for 1 month. In a period of 6 months I've lost 53 pounds and am still losing. In addition, I've been able to completely stop taking medicine for high blood pressure. I still have 21 more pounds I'd like to lose, but believe I can do it following the FTS program. Doug's book and the online forum have made losing weight so easy!"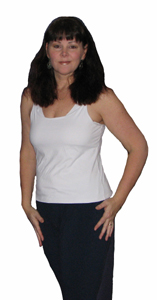 Liz Chitti

Weight loss: 27.4 pounds and over 10 inches off my waist! (Went from a 42 waist to a 31!)
Age: 32
Resides in: Richmond, KY

Excerpt from Liz's testimonial:
"I had all but given up on losing weight and diets after my second child. When I was approached by my cousin to be a bridesmaid in her wedding which was 3 months away, I knew SOMETHING had to happen fast because i was NOT going to be the FAT bridesmaid. I looked up "lose weight fast" or something to that effect on Amazon and Doug's book popped up. I read the reviews and ordered it right away. I stayed on the Fat to Skinny eating plan without going off the plan, and three months later, I was down 25 pounds and COUNTLESS inches. My friends and family were all ASTOUNDED by the dramatic change in me. I'm still getting used to the idea that I can now wear a SMALL in athletic pants and that I now have a WAIST. I'm never ever hungry on the plan and the only side effect is AWESOMENESS! I'm still working toward my goal, but, for the first time in my life I can say it IS attainable. It's so close, I can taste it :)"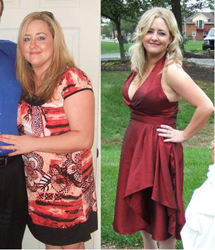 Liz before/after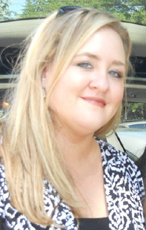 Liz before 01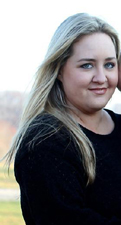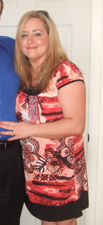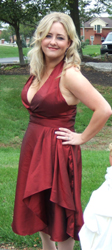 Home | About Doug Varrieur | Articles by Doug Varrieur | Doug Varrieur Images | Media Coverage | News and Story Ideas | Questions to Ask | Testimonials | Contact |
Copyright 2020 Doug Varrieur. All rights reserved. - View Full Version of this Press Kit.
Powered by Wasabi Publicity, Inc. - Find Other Online Press Kits... Free Publicity