Dr. Sharon Fried Buchalter
Home | About Dr. Sharon Fried Buchalter | About the Books | Media Coverage | News and Story Ideas | Questions to Ask | Sharon Buchalter Images | Testimonials and Reviews | Contact |
See Dr. Sharon on Jane Velez-Mitchell, the Glenn Beck Show, Lifetime TV, The Montel Show (Feuding Families episode) and on ABC News discussing effective ways to discipline children.


Welcome to Dr. Sharon Fried Buchalter's Online Press Kit!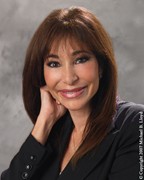 Parents: Become your own child's life coach!

Raising a child means helping him or her develop a life plan. Dr. Sharon provides parents and families with the tools to forge a path to success together.
Sharon Fried Buchalter, Ph.D., is a distinguished clinical psychologist, family/marriage therapist, and author. Her book, Children Are People Too, provides eight essential steps designed to strengthen families and empower parents to be their own child's life coach and mentor.
Her new book, New Parents Are People Too: 8 Secrets to Surviving Parenthood As Individuals and As a Couple, is the first book of its kind to help new and expectant parents. It is written for couples entering parenthood for the first time: How will it affect their relationship? What must each partner do to benefit the transition? What should they expect when the baby arrives?
Dr. Sharon has been in private practice for 15 years. Her extensive background and experience in both clinical psychology and business administration (view Credentials) make her an ideal resource for expert insight.
She brilliantly applies business concepts and principles of applied psychology to develop the ultimate personal and life success program for both parent and child. Her tools guide the parent, child, and family as a whole to happiness and success.
People Connections Radio - Dr. Sharon's new radio show about people and their relationships and interactions in their environment. Debuted January 14, 2008 on WBZT AM 1230, West Palm Beach, FL and airs between 6am and 9am.
Download a One Pager
This online press kit is designed to meet the media's needs. You can also visit Dr. Sharon's public Web site at www.PeopleTooUnlimited.com.
Home | About Dr. Sharon Fried Buchalter | About the Books | Media Coverage | News and Story Ideas | Questions to Ask | Sharon Buchalter Images | Testimonials and Reviews | Contact |
Copyright 2018 Dr. Sharon Fried Buchalter. All rights reserved. - View Full Version of this Press Kit.
Powered by Wasabi Publicity, Inc. - Find Other Online Press Kits... Free Publicity