Mommy-Muse
Home | About Mommy-Muse | About Christy Cuellar-Wentz | Articles & Quotes | News & Story Ideas | Questions to Ask | Multimedia Gallery | Contact |
Christy Cuellar-Wentz , M.A.
Mommy-Muse: Someone who helps you enliven your resourcefulness, creativity and talent as you make the profound transition to motherhood.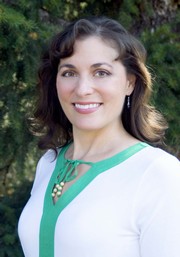 Hello, I am Christy Cuellar-Wentz, co-founder of Mommy-Muse.com, author of The Essential Mommy-Muse.com Toolkit: 11 Empowering Keys for Your Journey into Motherhood and host of The Mommy-Muse Is In: Empowering Your Journey into Motherhood on the VoiceAmerica.com Health & Wellness Network.

I can inform, educate and entertain your audience with warmth and humor. Whether they are birth parents, adoptive or step-parents, whether they are expecting their first child or are postpartum with their third, I offer answers to questions about what's normal and what's not, help them reconnect with their essential selves, provide strategies for communicating with health care providers, ideas for gaining support that really helps, and extend a healthy dose of reassurance and hope.

Home | About Mommy-Muse | About Christy Cuellar-Wentz | Articles & Quotes | News & Story Ideas | Questions to Ask | Multimedia Gallery | Contact |
Copyright 2019 Mommy-Muse. All rights reserved. - View Full Version of this Press Kit.
Powered by Wasabi Publicity, Inc. - Find Other Online Press Kits... Free Publicity