David Cunningham
Home | About David Cunningham | Articles by David Cunningham | David Cunningham Images | Media Coverage | Questions to Ask | Contact |
Welcome to the online press kit for David Cunningham, Landmark Communication Expert

Family communication often presents numerous challenges. How can families put their old stories aside about who people are and what they are like? How can families truly relate with one another?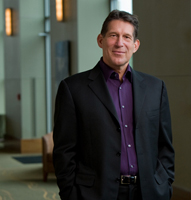 David Cunningham, M. Ed., is a communication expert who has led thousands of people in seminars and courses with Landmark, where more than two million people have learned to create a future with their families, friends and co-workers that makes a difference in their lives and communities.
David is well versed in family communication issues and can speak on a number of topics, including:
Relating well during the holidays
Making amends and having a fresh start
Changing perceptions to create love
The value of honesty and straight talk
The 3 responses to hearing painful statements from family members - find out which one works
Differentiating between what people say and what we have it mean
Sex and intimacy: What can spouses say to each other to achieve intimacy
3 Tips on effectively disciplining children
David Cunningham can also discuss how to appreciate yourself and others, as well as how to deal with coworker gossip and other topics. Please contact us with a specific request.
Download a One Pager
Media contact: Michelle Tennant, 828-749-3200, Michelle@publicityresults.com, or blog http://www.StorytellerToTheMedia.com
Home | About David Cunningham | Articles by David Cunningham | David Cunningham Images | Media Coverage | Questions to Ask | Contact |
Copyright 2019 David Cunningham. All rights reserved. - View Full Version of this Press Kit.
Powered by Wasabi Publicity, Inc. - Find Other Online Press Kits... Free Publicity