"Please… steal this surprisingly simple 'secret recipe' my company uses to turn our clients into media sensations every time (that you can start applying right away to powerfully boost your own PR results)…"
I really want you to be able to take full advantage of the power of PR, starting right away… and that's why, in these videos, I share secrets with you like:


What the media REALLY wants from you (and why you need to know that one thing in order to create a successful PR campaign)…


Why even if you haven't gotten successful coverage yet, that doesn't mean you won't in the future (and what you can do to start getting coverage)…


What goes in ANY successful online press kit (and why it's what 93% of all journalists want from you)…


In these seven videos, I divulge the key points that make our clients wildly successful in the media… like how and where you find the media, how you create an irresistible and unique pitch, and the "secret sauce" my company uses (it has nothing to do with us and everything to do with the media)… and lots of other important information.

If you follow these six steps, you WILL dramatically improve your PR results.

I don't like to boast much (sometimes to a fault, people tell me), but my company has been behind the success of many of today's top "gurus." In these videos, I share our secrets for turning them from new authors into media sensations.

Talk soon,
Drew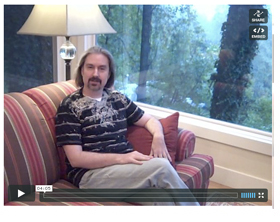 Enter your email address in the form below for instant access to the "Six Steps to PR" training videos...
[SCRIPT]