Blue Ridge Husky Rescue
Home | Articles & Press Releases | Blue Ridge Husky Rescue Images | Events | Forms | Help Spread the Word | Media Coverage | Videos | Contact |
Welcome! Blue Ridge Husky Rescue Press Kit
Blue Ridge Husky Rescue is a nonprofit organization dedicated to improving the lives of Siberian Huskies and all dogs through adoption and education. We rescue, rehabilitate and rehome unwanted, neglected, and abused huskies and similar breeds. We also promote compassionate treatment of all animals by advising and referring.
Foster
Breed rescues play an important part in reducing overpopulation. We work closely with animal shelters, and every time we remove a dog from a shelter, space is freed up for others. As a foster-based organization, we can provide our rescued dogs with unlimited love, care, and time. We provide an alternative to breeders for adopters seeking a certain breed. All of our dogs are neutered, which ensures that they don't reproduce. We are also an important resource for adopters and guardians of the breed.
We rely on donations and volunteers to be able to accomplish our mission. You can help save lives by fostering, giving supplies, making a monetary donation, and many other ways! No effort is too small!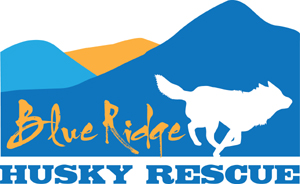 This is the online press kit for this nonprofit. It is intended primarily for media use.
If you are not a member of the media, please visit the public website http://www.BlueRidgeHuskyRescue.org
Home | Articles & Press Releases | Blue Ridge Husky Rescue Images | Events | Forms | Help Spread the Word | Media Coverage | Videos | Contact |
Copyright 2019 Blue Ridge Husky Rescue. All rights reserved. - View Full Version of this Press Kit.
Powered by Wasabi Publicity, Inc. - Find Other Online Press Kits... Free Publicity